J&R Electronic Devices is a designer and manufacturer of electronic control
solutions for mobile equipment applications.
Incorporated in 2006 and privately held, the company maintains a broad, comprehensive line of control products to meet the growing and changing needs of the markets it serves.
J&R Missionis to help vehicle designers engineer optimized solutions to challenging vehicle control applications.
Our flexible manufacturing practices mean quick response to your changing production and product development needs. Products under development are subject to extensive qualification testing to industry standards.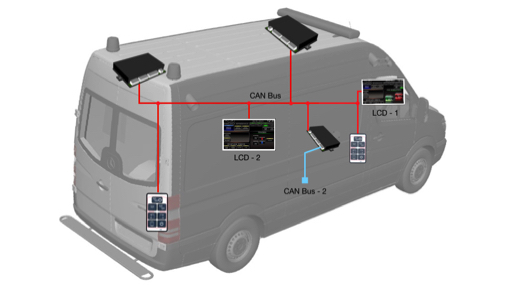 J&R lead you through the process of defining and implementing the optimal control solution.
The result is a superior vehicle without complex wiring or conduit.
We help you achieve the following:
• Lower system cost:  Simplify design,
cut hardware development and production costs.
CAN-bus minimizes complex wiring harnesses.
• Reduced time to market:  Means faster prototypes
and production vehicles.
• Improved vehicle performance:  Intelligent controls
and versatile application softwareintegrate multiple
vahicle functions to address complex tasks.